With North American calling included, we offer the power of a high quality office phone system with the flexibility to work from the office or remotely from almost anywhere. Grow your business and be accessible to your clients and customers. We can offer your business Toll-Free service and even USA numbers for clients to reach you on. All starting from $34.99/extension per month.*
Phone services that grow with your business. You can work from home or the office with our Web Browser Phone for Windows, Mac OS or Linux.
We customize each client to their needs to enhance their customer experience while providing the advanced PBX phone features that you find in most offices. With North American long distance minutes included, you can focus on growing your business' client base and maintain a professional image. Our SIP Communicator suite allows for Video Calls, Instant Messaging, File Transfer, Desktop Sharing and Remote Control to help with employees working from home or the office. SIP Communicator helps with overall employee productivity.
Get an office phone service anywhere high speed Internet is available; even in offices in different locations, cities or towns.
Be more accessible to your clients with phone numbers across Canada and the U.S.A.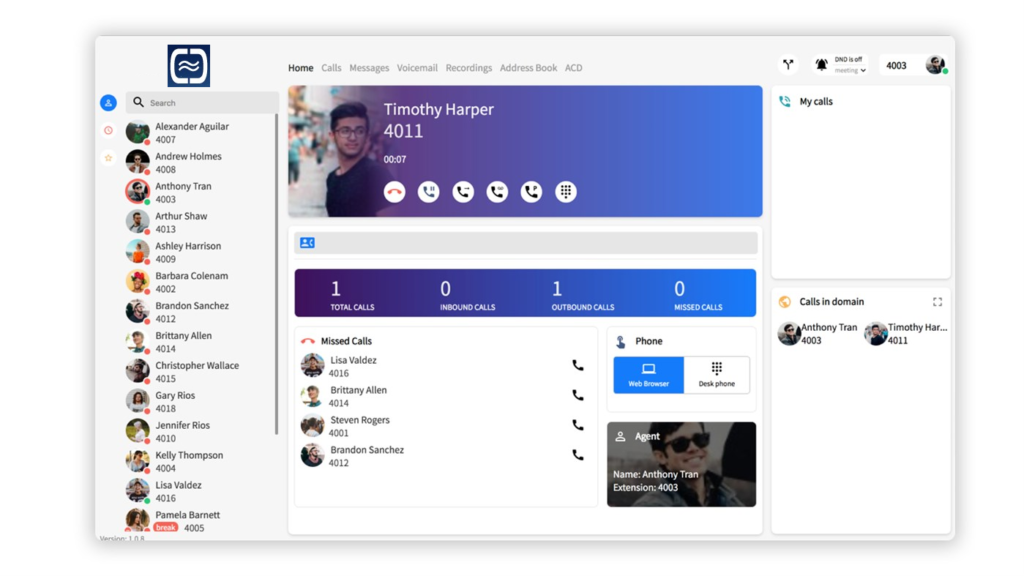 We're BIG about client satisfaction so, everything we do and offer we have used it, deployed, and tested it for ourselves first.
Extraordinary Experiences
For voice communications, we use more bandwidth than our competitors typically use. This is often the difference between 8kb to 64kb per second codecs. The higher the number, the better the sound quality.
For Internet services, we employ FTTN or FTTP internet services which means, we are using fiber optics which provides excellent internet and communication experiences by removing as much of the old copper wiring as possible.
*Does not include Toll-free per minute billing, additional DIDs, FAX or international calling. These services are available for additional fees. Account size of 4 extensions minimum required.